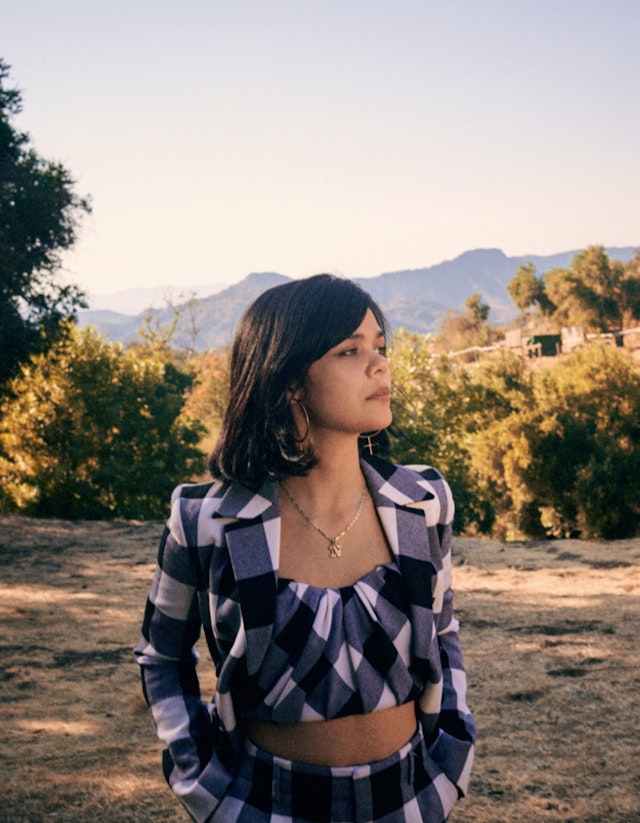 Natasha Khan is a director, singer / songwriter, multi-instrumentalist and visual artist, best known for her musical incarnation Bat for Lashes, one of the most unique British songwriters of the last decade.

A music and visual arts student at the University of Brighton, it was here where Khan explored painting and began experimenting with sound installations, animations and visual performances before creating Bat For Lashes in 2006.
Khan has since been carving out a name for herself as a visionary director, her short film 'I Do' premiered in 2016 at Tribeca Film Festival, as part of the International Narrative Competition. Khan wrote and directed 'I Do', which forms part of the feature film 'MADLY', a collection of six 15-minute contemporary love stories with a global list of directors including Gael Garcia Bernal, Mia Wasikowska and Anurag Kashyap.
Bat for Lashes entered the musical lexicon with her darkly fantastical album 'Fur and Gold' (2006) followed by 'Two Suns' (2009) and 'The Haunted Man' in 2012. Her highly anticipated 2016 album 'The Bride' earned Khan her 3rdMercury Music Prize nomination, and was written as the soundtrack to a feature film, currently in the process of being realized.
As a fully-fledged artist Natasha now leads the creative on all her projects; from her hauntingly rich music video visuals and film soundtrack collaborations, to honing her unique vision through scriptwriting and directing.
For more Natasha, check her INSTAGRAM.